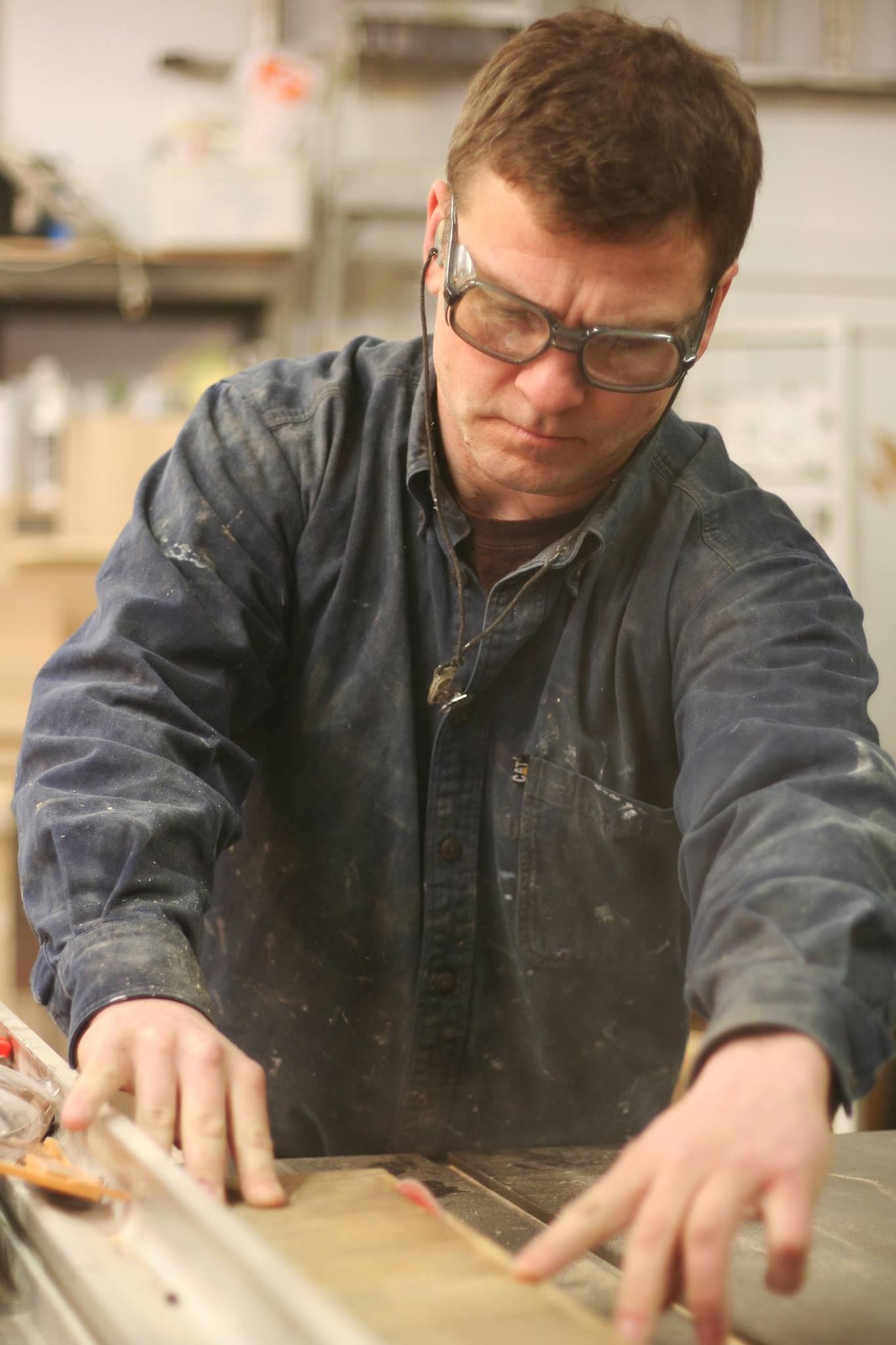 Biography
NATHAN KUSHNER'S formal education in woodworking and furniture production began at Confederation College with the Industrial Woodworking Program in Thunder Bay, ON. Moving West, Nathan studied Creative Woodworking and Finishing Carpentry at Selkirk College in Nelson, BC. He apprenticed at Woodrose Woodworking, an architectural millwork and custom cabinetry shop in Vancouver, BC. Eager to learn more about furniture design and manufacturing Nathan moved back East to attend the Furniture Design Program at Sheridan College's School of Crafts and Design in Oakville, ON. During his summers, while attending Sheridan College, Nathan interned with furniture designer & maker Michael Fortune in Warsaw, ON.
After graduating from Sheridan College, Nathan moved south where he took part in the Assistantship and Fellowship Programs at The Center for Furniture Craftsmanship in Rockport, Maine. Completing his term at The Center for Furniture Craftsmanship Nathan returned to Canada where he worked again in the familiar setting of the Michael C. Fortune Studio, nestled in the countryside of Southern Ontario.
Eventually leaving the southern countryside Nathan moved back home to Northwestern Ontario. ("To me the Northshore of Lake Superior and the surrounding landscape feels magical, and I am blessed to be able to call this area home."-NWJK) Gradually Nathan began to create his own furniture studio. During this time, he also attended and graduated from the Architectural Technology Program at Confederation College.
Today Nathan brings his experience and passion creating unique furniture and architectural millwork, at home in Thunder Bay, for private residences and commercial clientele. Nathan's furniture has been exhibited in Nelson, BC, Toronto, ON, Thunder Bay, ON, Rockport, MA and at the International Contemporary Furniture Fair in New York, NY.